Skip Login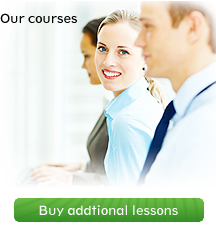 Famous Polish sportsmen
ROBERT KUBICA As fast as lightning. As brave as a lion. Robert Kubica is the first and the only Pole in Formula 1 racing.
He got a miniature car from his parents when he was 4 and sat behind a steering wheel when he was 6. He started from driving go-karts. He became the Polish Champion for the first time when he was 10 and later continued his career in Italy. He drove his first kilometres as a Formula 1 test driver in 2006. After almost two years of starts he won for the first time. Kubica was the best in Grand Prix of Canada. This success was symbolic, as almost a year earlier he fell out of the circuit in Montreal at 230 kph, hit the band with the side of his car and somersaulted several times. Kubica had great luck and came out of the accident almost unhurt – just with a minor concussion and a twisted ankle.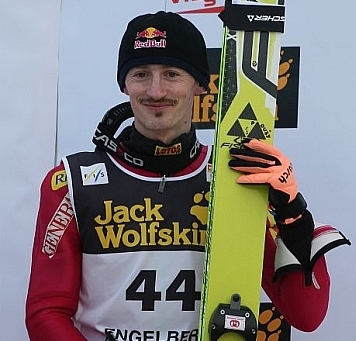 ADAM MAŁYSZHe's a ski jumping legend, admired by fans in Poland and abroad.
The list of Adam's successes is impressive. If we wanted to mention them all, we would run out of space. Although he's never won a gold Olympic medal, he has three silvers and a bronze, and he's won many medals at World Championships. He beat all opponents for times since 2001 to 2007. The first title comes from Lahti, next from Val di Fiemme and the last from Sapporo. Fans love him for modesty. He always says, that it's most important to make a next jump better than the previous one. His diet became legendary. It's said that the main ingredients were…buns and bananas. One of his passions besides sport is gardening. He also loves motorization. People say he will soon try his luck at motor sports.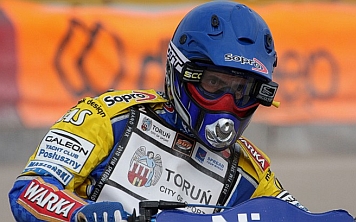 TOMASZ GOLLOBHe's ambitious and very stubborn. He never gives up. Twenty years after first successes he finally became a Speedway World Champion (riding a motorcycle on a cinder track).
He was very close to winning a title in 1999, but he'd had a serious accident just before a last tournament in Vojens. He took part in racing despite injuries and lost. Nobody and nothing stood in his way of winning a much desired title of the best speedway rider in the world in 2010. Gollob had many ups in his life, but he also suffered many falls on the track, and even one air disaster. Luckily nobody died after the crash of a light aircraft piloted by his father. As a youngster he tried football, but eventually picked speedway, and is still a loyal fan of Real Madrid.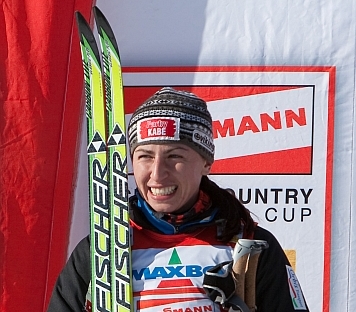 JUSTYNA KOWALCZYKPolish Queen of Winter. She's a perfectionist, who admits that skis taught her humbleness and respect for herself as well as for things she does.
She skis so fast, that she leaves her fans and rivals breathless. Justyna Kowalczyk has won most precious titles in cross-country skiing, including World Cup and Olympic gold medals. She can't live without skis and books - Justyna has been a big fan of Witold Gombrowicz's works for many years. An interesting fact…our champion can celebrate her birthday…twice a year! She was born on 19 January 1983, but the official date of birth in her documents shows 23 January. And it stayed like that.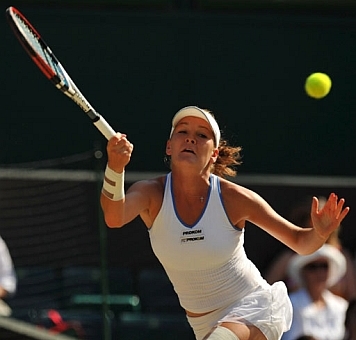 AGNIESZKA RADWAŃSKAShe's the highest ranked Polish tennis player ever and the first to earn more than a million dollars.
Agnieszka Radwańska was bound to be a sportswoman. Her grandfather was a hockey player, her father played tennis and was a figure skater. Agnieszka chose a tennis court instead of an ice rink. During Australia Open 2010 the whole world talked about her. In one of the matches the head of her tennis racket fell off to her amazement, when she was trying to return a ball. One of Agnieszka's best friends is Karolina Wozniacki, a Danish tennis player of Polish descent.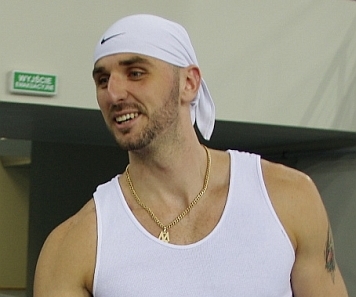 MARCIN GORTAT Marcin Gortat. The first Pole to play in the NBA finals. He's a son of Janusz Gortat – Olympic boxing medallist. In the most important matches of the season, Gortat was fighting for the NBA championship in Orlando Magic. Now he plays for Phoenix Suns. He organizes special camps and trainings in Poland for young fans of basketball during summertime. Marcin knows how to find his way under the basket, he's also talented at learning foreign languages. He can speak Polish, English, German and…Serbian! He likes expensive and fast cars. The ones he owns have modified engines and one of them has 800 horsepower. How can you not be jealous :)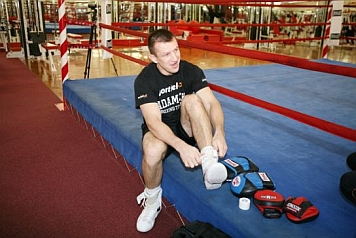 TOMASZ ADAMEKHe's currently the best Polish professional boxer. He says that he doesn't wear Jesus Christ on his t-shirt, but he often underlines that he's a deeply religious person.
Some call him a successor of Andrzej Golota, and after he became a heavyweight, Golota was his first rival. During a boxing gala in the city of Lodz Adamek knocked Golota down in the 5th round and started his career in the USA. His battle against the Ukrainian champion Vladimir Klitschko is supposed to be the biggest event of 2011. As a first Pole he won a Mohammed Ali prize for outstanding sport achievements and his behaviour outside the boxing ring.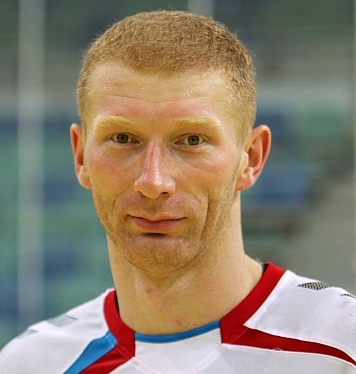 KAROL BIELECKIHe's one of the best Polish handball players. Despite a serious injury during a friendly with Croatia - when he lost his eye, he came back to the game in German Bundesliga and Polish national team, after undergoing a painstaking rehabilitation.
Sportsmen and other people admire him for fortitude and strong will. The Prime Minister of Poland wrote to him: "I'd like to thank you that you became a role model for thousands of Polish fans, sportsmen and young people." Bielecki has an extremely powerful throw with his right hand. A ball can go at 120 kph.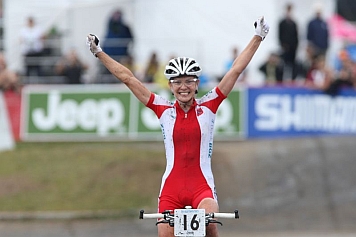 MAJA WŁOSZCZOWSKAShe's been a world champion and a runner-up at the Olympic Games in mountain bike. She earned her first money for …washing her mum's car. Now she earns her living by riding a bike.
Maja's knees have been bruised since she was a child. She's always dreamt about getting a rainbow-coloured jersey, worn by a world champion. The goal was achieved in 2010. She loves hard, extreme bike rides, but she's also fond of other challenges. Example? She finished her studies at a very demanding faculty – applied mathematics. She also loves travelling. Recently she's visited Kenya, Venezuela and India.

Mariusz Jankowski, journalist